Sim Racing – What You Need to Know
Sim Racing is a term used to describe racing cars in a simulated environment. With the advancement of virtual reality, Sim Racing has gained mass media attention, but the world of gaming has been enjoying it for years.
One of the first simulated driving games was Chequered Flag released in 1983. The perspective of first-person driving was relished, and software and equipment have developed over the years.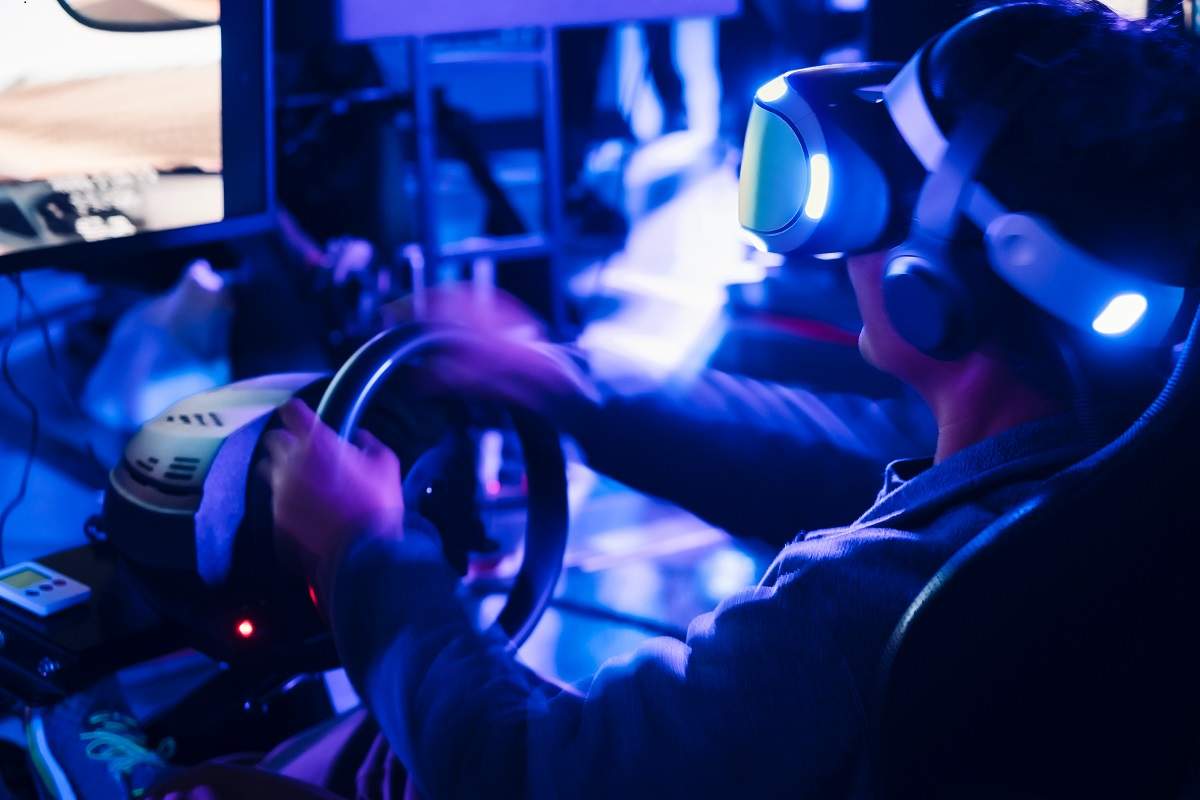 Where to Start?
As the gaming industry has started to work with motorsports brands and car brands, Sim Racing has become a serious business. This can feel intimidating for newcomers.
As with real-world motorsports, the most significant investment and development has been made in the most well-known areas. Both Formula 1 and Moto GP have officially licensed video games.
Unlike real-world motorsports, a good starting point is the F1 computer game. With authentic details and a range of circuits to try, it is a great way to discover if you like Sim Racing.
The Equipment
Once you have an established an interest in Sim Racing, a whole world of options are available to you. From using a desktop PC to a seat, pedals, and steering wheel, you can be as casual or as serious as you desire.
As with virtual reality, the more you invest in equipment and consoles, the more realistic your experience will be. As your experience improves with advanced (and possibly more expensive) equipment, the better you will get.
Motorsport Esports
For many, the joy of Sim Racing is that you can feel what it is like to be a racing driver from the comfort of your home and without the danger. Motorsport Esports are a lot more accessible for people from different backgrounds and physical abilities.
Although the investment in equipment does create economic boundaries, Sim Racing enables a wide range of people to become a racing driver. Daniel Bereznay is one of the fastest drivers in Formula 1 Esports, and he managed to qualify for major competitions using a low-cost simulator wheel.
Due to the Covid-19 pandemic, the world of Motorsport Esports has had real-world racing drivers taking part. Formula 1 drivers such as Lando Norris, Charles Leclerc and George Russell have taken part in virtual Formula 1 races.
Fans of motorsport have enjoyed watching the professional drivers take on the Sim Racers to find out who is best at virtual driving. In the 'Not the Bah GP' race, the highest placed professional driver was Williams driver Latifi who finished in fifth place.
As the virtual F1 season continued the professional drivers improved and started beating the Sim Racers. It was Williams driver George Russell that ended up as the most successful notching up four straight wins.
The real-world F1 drivers are due to start racing in July so the Sim Racers may be glad that they can have their Esports competition to themselves!
The Future of Sim Racing
With a global pandemic forcing us to stay at home, there has been an increase in demand for domestic entertainment. The thrill of race driving will continue to provide enjoyment in the future, both virtually and in the real world.
As technology advances, Sim Racing will continue to be more accessible to a younger generation. They may be more interested in spending their money on Sim Racing equipment instead of an actual car.
So, if you have decided you don't need your car anymore or if you want extra cash for Sim Racing equipment, get in contact with us to find out what your car is worth.