Sell My Audi
Audi is one of the UK's leading car brands with a large range comprising of over 50 models. Along with BMW and Mercedes, they represent the biggest three luxury car brands in the world and in the UK.
The brand has been owned by Volkswagen since the 1960's and it was around this time that their interlocking rings logo and famous 'Vorsprung durch Technik' slogan were adopted.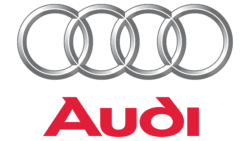 Audi's already large range looks set to grow further over the next few years as they enter the electric and hybrid markets in a big way. Their flagship E-tron cars are planned to join the Audi ranks in 2018 and they have a number of other eco models lined up over the next few years.
Audi's popularity over the last few decades has been fuelled by their high quality and impressive engineering. Audi's tend to have a build quality and 'luxury' feel that often isn't matched in similar models produced by the other big German manufacturers.
This level of quality and Audi's vastly improved reliability makes them difficult to part with. However, the good news is that when you do decide to sell your Audi most models retain their value very well-meaning you'll have a nice deposit for your next car.
Selling Your Audi

When it comes time to say goodbye to your Audi, you want to get the best deal possible. You also want the process to be quick and simple, and you'd rather not have to haggle after receiving a price online.
Good news, this is where Top Deals 4 Wheels can make your life a doddle!
With a simple four-step process you could sell your Audi within hours and with our experts help you'll get the best price possible.
1. The first step is to complete our simple online form where we take down your contact details and important information about your car. Once your completed form comes through one of our experts will carry out an initial assessment.
2. Next, one of our team will call you, ask a few more questions about your car and you'll then receive your accurate car valuation which is valid for 7 days.
3. Once you're happy to proceed, we arrange a convenient time to come and inspect and collect your car.
4. The final step to complete the necessary paperwork and we then instantly transfer the money to your account.
Ready to Sell Your Audi?
Click on the Value My Car button below and enter your vehicle registration. Our clever system will automatically gather lots of information about your car from the DVLA and other sources. This helps speed up the process for you, but we still need a few key details that only a car's owner can provide.
You Will Need
• Registration Number
• Car Mileage
• Service History
• MOT Details
• Your Contact Details