Sell My Porsche
Porsche is one of the many car brands owned by the Volkswagen Group although it retains a high level of independence. Dr.-Ing. h.c. F. Porsche AG (or Porsche AG for short) was founded in 1931 and is based in the German city of Stuttgart.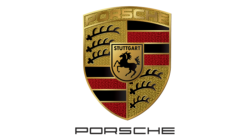 The Porsche brand today is synonymous with sports cars and motor racing. However, when the company first started it didn't manufacturer any cars. The business was originally a design and engineering house. One of its first major contracts it was awarded was from the German Government. They tasked the company with designing a car for the people. This car would later become the VW Beetle.
Perhaps the best known Porsche is the 911 which went into production in 1964 and quickly established itself in the sportscar market. The range was developed quickly with models boasting removable roof panels, semi-automatic transmission and larger engines introduced throughout the 1960's.
Today the Porsche family has expanded to include SUV's and family saloons. However the 911, Boxster and Carrera are the backbone of the range and are closest to the brand's sports car routes.
Selling Your Porsche
We understand that a Porsche is a car that many owners become attached to. It can be hard to say goodbye when you do finally utter the words "it's time to Sell my Porsche", and it's therefore important that you get the best deal.
The process of selling your Porsche should be quick and easy with no complicated forms to complete and collection of your car from your own home.
Good news, this is where the Top Deals 4 Wheels specialists can help.

With our simple four-step process you could sell your Porsche within hours, and with our experts support, you'll get the best price possible.
1. The first step is to complete our simple online form where we take down your contact details and important information about your car. Once your completed form comes through one of our experts will carry out an initial assessment.
2. Next, one of our team will call you, ask a few more questions about your car and you'll then receive your accurate car valuation which is valid for 7 days.
3. Once you're happy to proceed, we arrange a convenient time to come and inspect and collect your car.
4. The final step to complete the necessary paperwork and we then instantly transfer the money to your account.
Ready to Sell Your Porsche?
Click on the Value My Car button and enter your vehicle registration. Our clever system will automatically gather lots of information about your car from the DVLA and other sources. This helps speed up the process for you, but we still need a few key details that only a car's owner can provide.
You Will Need
• Registration Number
• Car Mileage
• Service History
• MOT Details
• Your Contact Details