Sell My BMW
BMW is a world-renowned car manufacturer with a reputation for innovative engineering and building cars that people love to drive.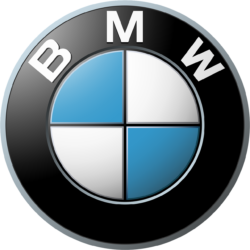 In recent years their range of models has exploded as they've adapted their offering to suit modern day demands. Known for the coupes, sports models and convertibles they now have a range of SUV's, 4×4's and even MPV's.
BMW is also making a big push into the electric and hybrid car markets with models such as the I3, I8 and popular 330e.
While the 3 series and 5 series remain their most popular models, competition from brands such as Audi has meant a need to diversify and grow their customer base.
Selling Your BMW
When it comes time to part with your beloved BMW, you want to get the best deal possible. You also want the process to be quick and simple, and you'd rather not have to haggle after receiving a price online.
Good news, this is where Top Deals 4 Wheels can make your life a doddle!
With a simple four-step process you could sell your BMW within hours and with our experts help you'll get the best price possible.
1. The first step is to complete our simple online form where we take down your contact details and important information about your car. Once your completed form comes through one of our experts will carry out an initial assessment.
2. Next, one of our team will call you, ask a few more questions about your car and you'll then receive your accurate car valuation which is valid for 7 days.
3. Once you're happy to proceed, we arrange a convenient time to come and inspect and collect your car.
4. The final step to complete the necessary paperwork and we then instantly transfer the money to your account.
Click on the Value My Car button at the top of this page and enter your vehicle registration. Our clever system will automatically gather lots of information about your car from the DVLA and other sources. This helps speed up the process for you, but we still need a few key details that only a car's owner can provide.
You Will Need
• Registration Number
• Car Mileage
• Service History
• MOT Details
• Your Contact Details