Sell My Vauxhall
Vauxhall has been the second biggest car brand in the UK, behind Ford, for over two decades. Models such as the Corsa, Astra and Mokka help the brand to achieve strong sales year after year.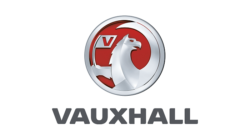 The Vauxhall brand is sold exclusively in Britain and is owned by the German car manufacturer Opel. The car line-ups of Opel and Vauxhall are identical with the only difference being the badge. Opel is in turn owned by the French company Groups PSA which also manufactures the Peugeot and Citroen brands.
Vauxhall was established in 1857 as a marine engine manufacturer. It wasn't until 1903 that it started producing cars and it was subsequently acquired by General Motors (GM) in 1925. Vauxhall has two major production sites in Luton and Ellesmere port where, in total, it employees 2,700 people. The majority of the Vauxhall range are produced in Opel's factories in Germany, Portugal and Poland and re-branded for UK sale.
The Vauxhall range today covers everything from the small and stylish Adam through to family cars, SUV's, Estates and commercial vehicles. Vauxhall is, in fact, the largest producer of light commercial vehicles in the UK.
By 2020 Vauxhall's best selling Corsa will be available in a fully electric version. The company plan to offer an electric version of every model in the range by 2024.
Selling Your Vauxhall
Vauxhall is one of the most popular brands in the UK and as such we see a lot of them here at Top Deals 4 Wheels. When you decide it's time to "Sell My Vauxhall", we're here to make sure you get the best deal possible.
The process of selling your Vauxhall should be quick and easy with no complicated forms to complete and collection of your car from your own home for free.

If that sounds like the type of service you want then simply enter your reg at let us do the rest. With our simple four-step process you could sell your Vauxhall within hours, and with our experts support, you'll get the best price possible.
1. The first step is to complete our simple online form where we take down your contact details and important information about your car. Once your completed form comes through one of our experts will carry out an initial assessment.
2. Next, one of our team will call you, ask a few more questions about your car and you'll then receive your accurate car valuation which is valid for 7 days.
3. Once you're happy to proceed, we arrange a convenient time to come and inspect and collect your car.
4. The final step to complete the necessary paperwork and we then instantly transfer the money to your account.
Ready to Sell Your Vauxhall?
Click on the Value My Car button and enter your vehicle registration. Our clever system will automatically gather lots of information about your car from the DVLA and other sources. This helps speed up the process for you, but we still need a few key details that only a car's owner can provide.
You Will Need
• Registration Number
• Car Mileage
• Service History
• MOT Details
• Your Contact Details