BMW X1 xDrive 2.0d M Sport Auto Review
One of the best things about this second-generation BMW X1 is that it's not the first-generation BMW X1. The original X1 from 2009 was one of the first compact SUVs to wear a premium badge and consequently proved a popular choice, despite being deeply flawed in several critical areas. Still, in its defence, nearly 40,000 were sold in the UK.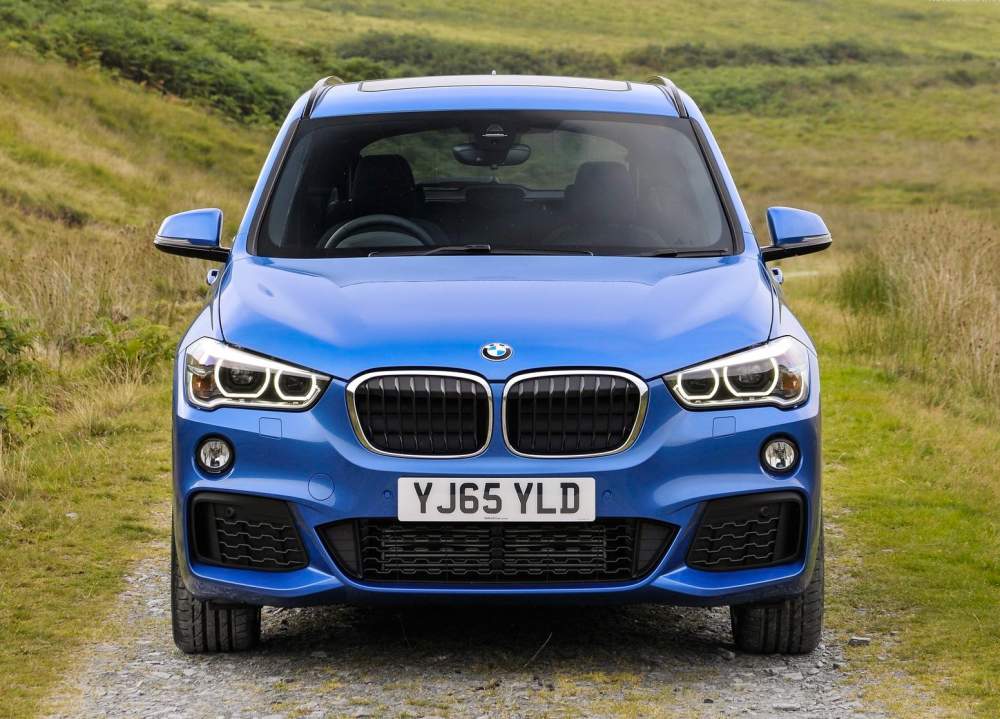 In the development of this second-generation X1, BMW knew it couldn't afford to launch another car as cramped, noisy, stingily short of standard kit and disappointingly dull to drive as that first X1, not least because of the volume of worthy alternatives that have come to market in recent years.
The first problem to address for the new X1 was the ageing UKL1 chassis – the cause of many of its previous ills. The newly-developed UKL2 platform (which underpins the current 1-Series hatch and the MINI's Clubman and Countryman) was introduced, along with a few other technical improvements and now, the new X1 is significantly better attuned to what a compact SUV should be.
Externally, the new X1 is much easier on the eye. The compact SUV has been completely redesigned to mirror the other cars in the BMW 'X' line-up – specifically to tally with the lines of the X3 and X5 – and also to address criticism poured on the previous design from demanding customers.
Interior Design
The new X1 is slightly shorter but also 25mm wider, 53mm taller and ground clearance has been raised by 43mm, meaning the driving position is another 40mm higher than before. The extra space is directly attributable to the new chassis and, at 505/1550 litres, there's more boot space than the Audi Q3. The material quality of the cabin is now up to Audi's standards too and, as benchmarks go, that's an impressive one.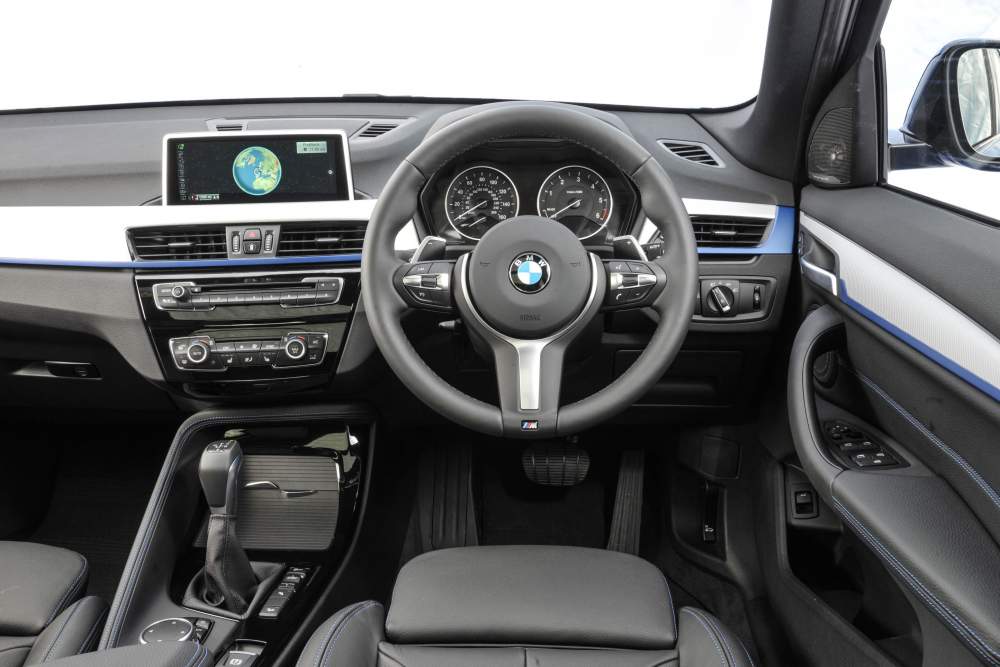 Climb in and you're faced with a traditional dash with speedo on the left, rev counter on the right, an analogue fuel gauge and a digital trip computer. The multimedia system displays its output through a 6.5-inch screen, but this can be expanded to 8.8 inches and supplemented by a heads-up display if you opt for 'Navigation Plus'. No matter which system you've got though, it's controlled using the iDrive controller under your left hand. It works very well once you've mastered its basic operation, and easy enough to use without taking your eyes off the road.
Equipment
The X1 range starts with the SE version, which now comes with plenty of equipment. There's dual-zone climate control, satnav, a Bluetooth connection, DAB radio, automatic headlights and windscreen wipers, and 17in alloy wheels. However, the SE is only available with the least powerful 18d diesel engine and two-wheel drive.
Move up to the Sport version and you gain sports seats, fancier interior trimmings and 18in alloy wheels. Alternatively, for a more luxurious X1, you can pick the X-line model, which gets you leather seats which are heated in the front, ambient LED lighting inside the car, and LED headlamps.
The top of the range M Sport version as tested, does away with the leather seats in favour of cloth and Alcantara sports items, but does give you stiffer suspension and a sporty-looking body kit, too.
Engine, Transmission and Performance
Unlike larger BMW SUVs, the X1 is available with a choice of one petrol or three diesel engines. They are all 2.0-litre, four-cylinder engines and there's the option of either six-speed manual or eight-speed automatic gearboxes to drive the front two or all four wheels.
The most popular choice is the 4WD xDrive20d as tested, which features 188bhp and 400Nm of torque and is available in manual or automatic (as tested). With it, the X1 covers 0-62mph in 7.6 seconds and feels really good on the road. It works perfectly with the auto 'box to provide ample pulling power no matter what situation you find yourself in.
There's a broad spread of torque on offer which means it's a very flexible engine and will prove exceptionally good for towing, but it's also very efficient when it needs to be. It's quiet inside the car, though does seem a tad chatty from the outside.
Ride and Handling
Again, thanks to the new chassis, the new X1 now drives like a BMW should – which is very well indeed. The chassis is based around a front-wheel drive layout, but most engine options come with xDrive all-wheel drive so there's a huge amount of grip on offer.
The steering was very nicely balanced on the test car, feeling light enough at low speeds for easy parking but weighting up at higher speed for precise and direct handling. Enthusiasts will bemoan the lack of discernible feedback, but realistically, the most important thing is that it's easy and genuinely pleasing to drive.
My test car was fitted with adaptive suspension which allows the dampers to firm up into a Sport mode when selected, or a Comfort mode if you neither need nor want the extra cornering performance. Body roll was well contained, so while the driving position is on the high side, you don't feel as though you're wallowing through bends.
Bush cred 
I took the X1 to an off-road section I use for such test cars and was thankful for its 183mm ground clearance and short front and rear overhangs. It allows the car to fare quite well over rocky terrain and a spot of shallow mud-plugging and dismissing mildly challenging hills and bumps.
Every xDrive model gets hill descent control as standard too, which controls the speed of the car when negotiating steep, slippery slopes. Of course, it will founder if you really push the envelope, but rest assured rivals are certainly no better. Indeed, I could name a few that are a lot worse but my manners dictate that I'd better not.
Summary
Like for like, this second-generation X1 certainly deserves the automotive world's 'most-improved' award. Other premium compact SUVs can still better it in a few areas, but it now offers a good combination of performance, practicality and sophistication.
Cheap it most certainly isn't, but the BMW X1 is an excellent compact SUV, offering many of the good bits about the larger X3 and X5, but in a more concise package. It's roomy, safe and now endowed with a great interior; what's more, it's far more enjoyable to drive than you might expect. As a result, it's arguably the best all-rounder in its class.
---
By Wayne Gorrett, Goodwood, West Sussex
@WaynesWorldAuto