7 Essential Pre Holiday Car Checks
Due to the Coronavirus pandemic, most holidaymakers at the moment are choosing to travel by car rather than plane or other public transport. It is, therefore, the perfect time to carry out some holiday car checks to make sure your getaway goes smoothly.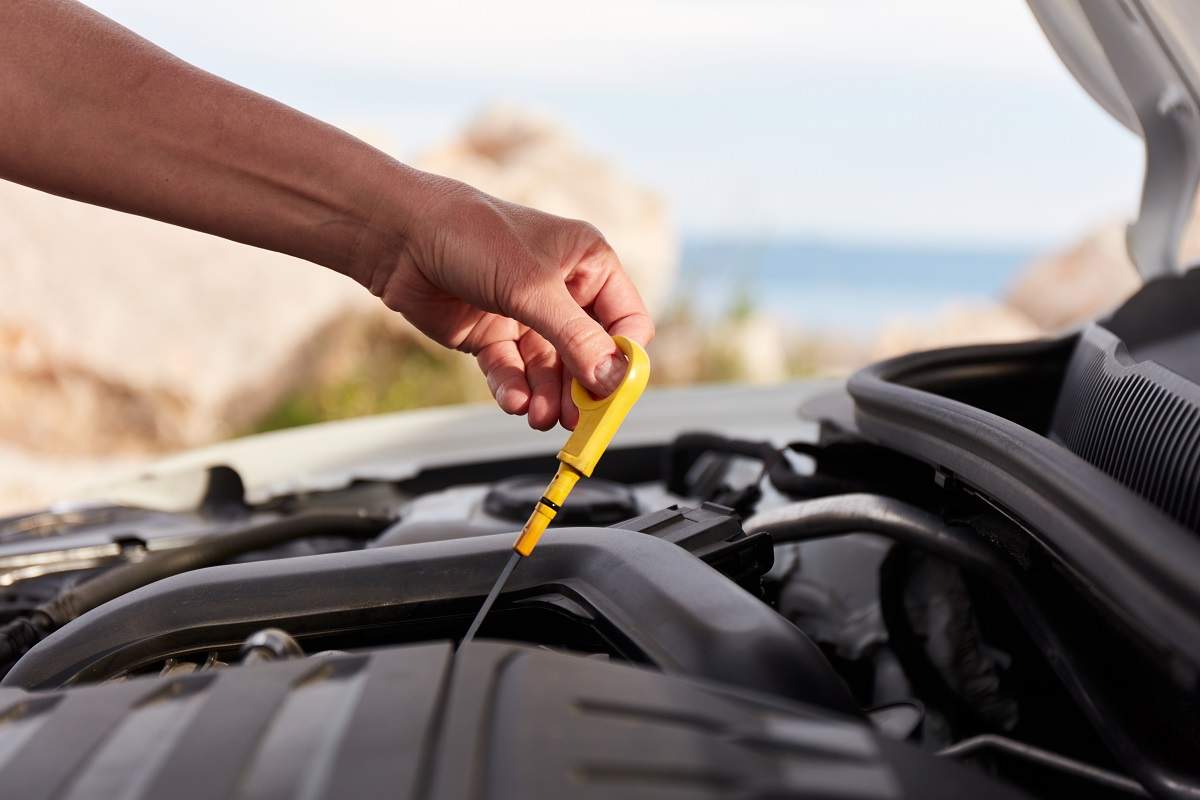 Check Your Oil Levels
Oil is essential to keep your car running smoothly. It acts as a lubricant, a cooler, and a cleaner for the moving parts inside your engine. The last thing you want is to break down on holiday and be hit with a huge repair bill, so it is worth checking your oil levels before you leave.
To do this, make sure the car has been off for at least an hour and then locate the dipstick under your bonnet. Wipe the stick clean and dip it into your engine oil. The oil should come up to between the two markers.
Check Your Coolant Levels
Coolant or antifreeze protects your engine from extreme cold in winter but also helps remove excess engine heat on a hot day. This can be particularly important if you are stuck in traffic as engines can easily overheat. You can check your coolant by finding the radiator reservoir under the bonnet.
Check Your Tyres
There are several holiday car checks you can perform on your tyres before leaving for your holiday. First, check for visual damage. Any cracks, gouges or other anomalies should be checked for. Next, check the tread depth isn't below the legal limit of 1.6mm. Finally, check the tyre pressure of all four tyres. The correct pressure for your car will be shown on the inside of the door or in your vehicle handbook.
Check Your Car's Light Bulbs
If you're driving a long way for your holiday, or you might be driving in the dark, make sure you check your light bulbs are working. The best way to do this is to put your headlights on and your warning lights. This will allow you to get out of the car and check the headlights and indicators. To check your brake lights, you will need someone to go behind the vehicle while you break and tell you if they are working.
Check Your Wiper Blades
British holidays are experiencing a boom in popularity, but there is a high chance that you'll need your windscreen wipers at some point during your UK break! Make sure that as part of your holiday car checks you check your wiper blades are working. There's nothing worse than a wiper blade smearing and making it difficult to see.
Have a Good Clear Out as Part of Your Holiday Car Checks
While you are performing all these checks on your car, it is an excellent time to have a thorough clear out of your car. Carrying unnecessary extras can have a surprisingly significant impact on fuel efficiency. Having a clear out also has the added benefit of meaning you have more room for luggage and passengers.
Check You're Covered – Insurance and Breakdowns
Finally, make sure your insurance and breakdown cover is comprehensive. Some policies will only cover you for a certain number of days abroad or for certain countries. It's worth double-checking that you're covered if you are driving abroad.
If you're travelling in your car this summer, make sure to carry out these simple but essential holiday car checks, so nothing goes wrong with your car while you are away.